# Student Get Started
# 1. Download App
# 2. Join Team
Register
Get the Team ID from your teacher
Join the team!
# 3. Play Mission
Click the Mission sent by your teacher
Play and compete with your classmates
# 4. Answer Questions
Answer questions while playing
Use hints when stuck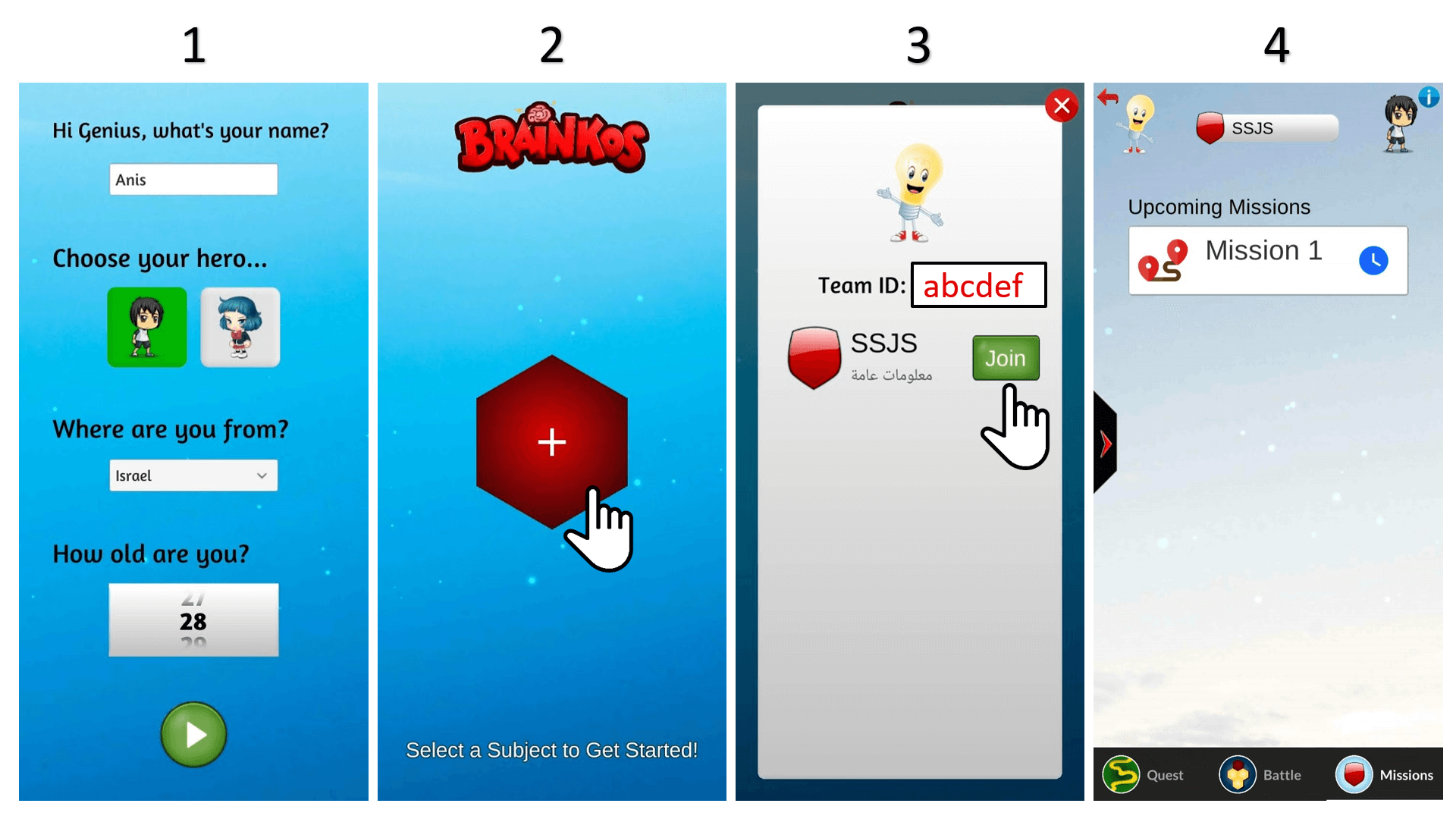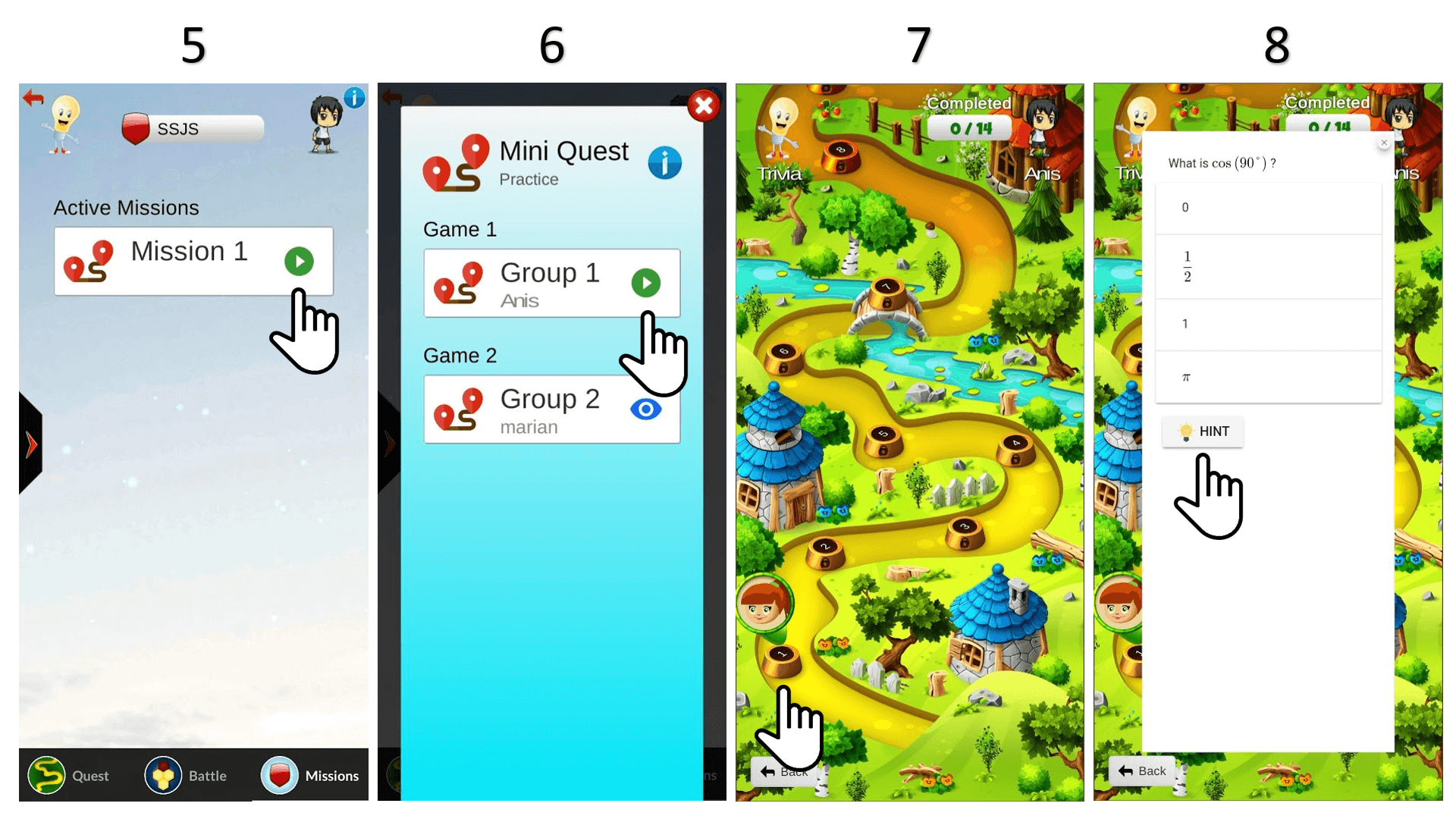 # Student Website
If you have trouble downloading the app, you can solve mission questions through the website on any device.
Click Sign in or go to app.brainkos.com to get started.